If your submitted withdrawal request has not been processed in a few hours, one of the reasons might be the withdrawal address was detected as Risk.
You are able to check the withdrawal status on the withdrawal page. The withdrawal will not be processed if the status shows that the withdrawal contains a risk withdrawal address (as shown in the picture below).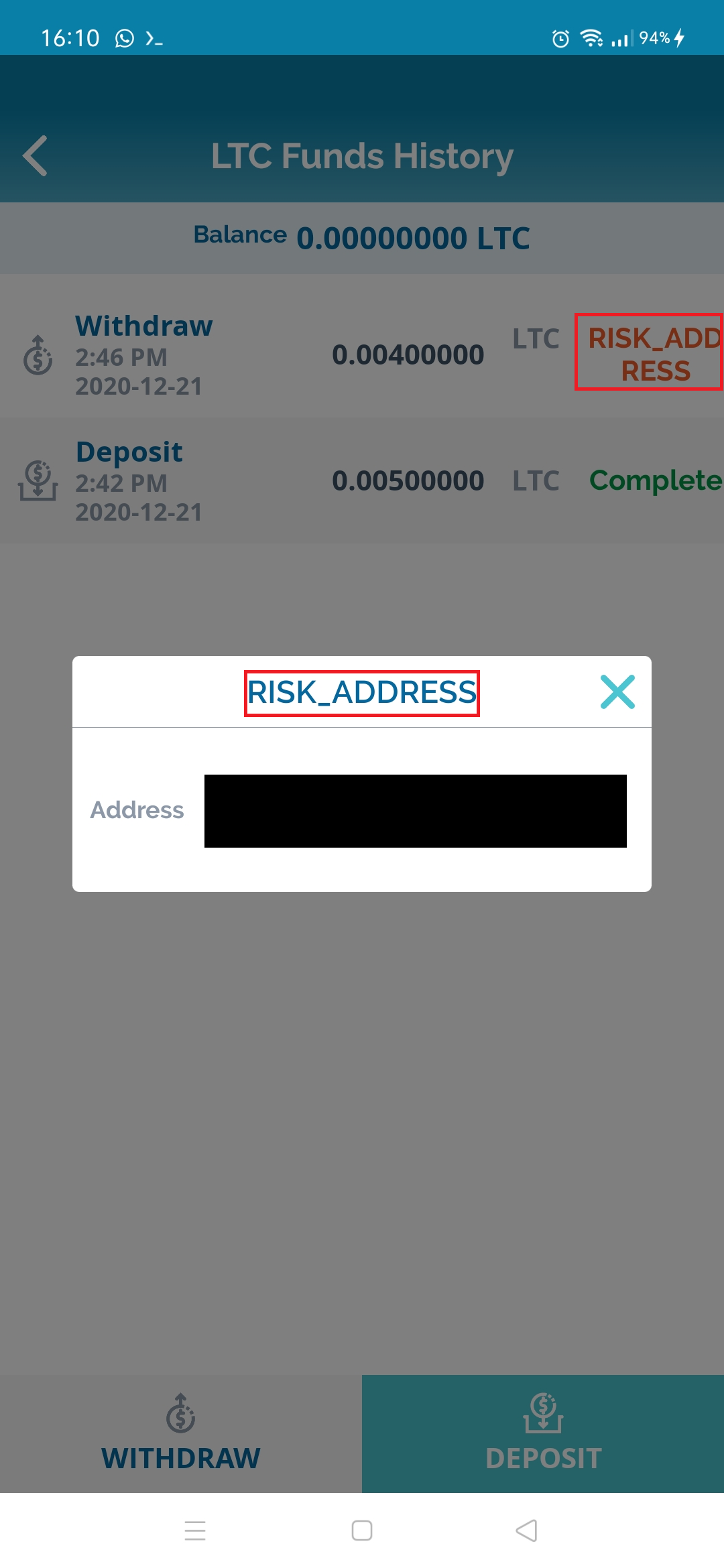 When this happens, you would need to contact us to cancel the withdrawal and submit a new withdrawal request with another withdrawal address.
Please take note that we do not accept withdrawal to illicit websites, including gambling websites. The withdrawal address would be detected as a risk address if you withdraw to such websites.
(Last updated: )