Dear Valued Users,
We have updated SGD deposits via bank account. To make a deposit with your bank account, please select "Wallet" from the menu and choose "XSGD" from the list of cryptocurrencies displayed.
The steps are as follows:

Open the Menu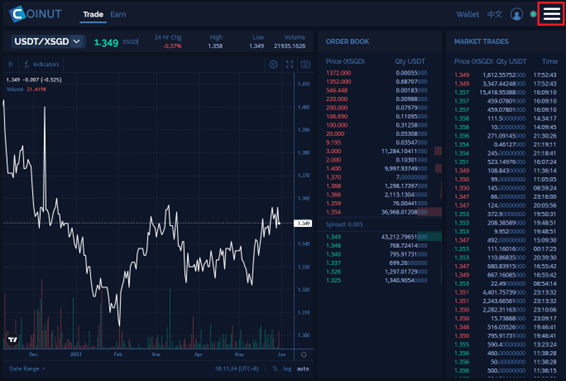 Select "Wallet"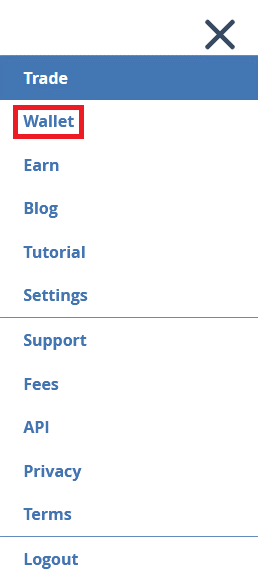 Select XSGD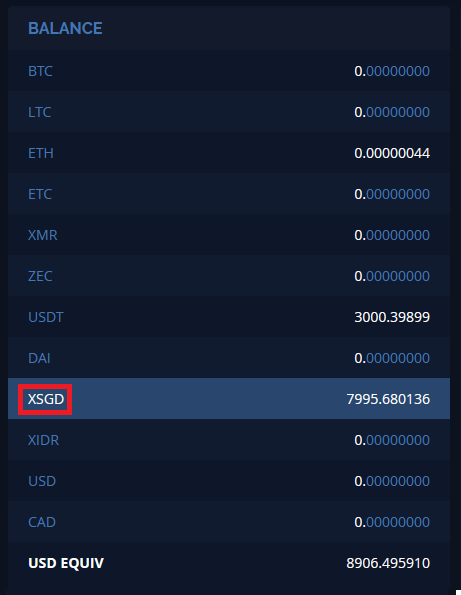 Select "Deposit" then "Bank"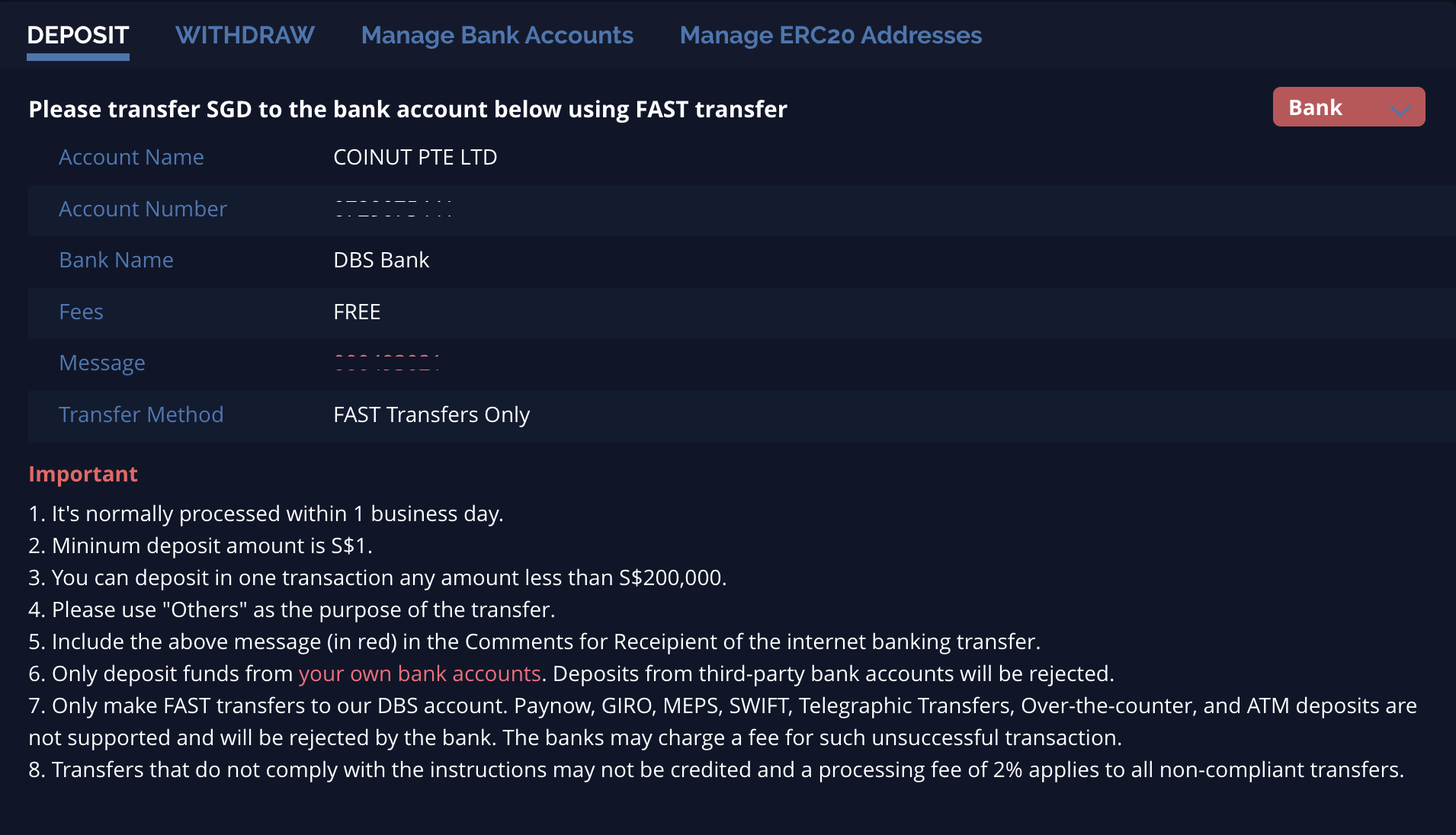 Please note that:
You should only deposit your funds only via FAST Transfer.
You must deposit from your own bank accounts. Deposits from third-party bank accounts will be rejected. Funds will be refunded to the same account that made the transaction, and a S$5 processing fee will be charged.
To avoid any delays in crediting your deposit, please ensure that your deposit information matches the information displayed here on your deposit page.
Deposit requests submitted will typically be processed in 1 business day.
Deposit requests outside of banking hours will be processed on the next business day.
Should you require any further assistance, feel free to contact us at support@coinut.com.
Next: 5. Buy Bitcoin, Litecoin, Ethereum
(Last updated: )