If you want to withdraw Singapore dollars to your own bank account, please follow these steps to add your bank account.
1. On the top right corner, click on the "wallet".

2. Select "SGD" and click on the "Manage Bank Accounts".
Fill up your Bank Account details and upload the recent "Bank Statement" showing your name, account number & house address. The uploaded document must be a full-sized page (no cropped images).
Approval of Bank Account takes 1 to 3 working days.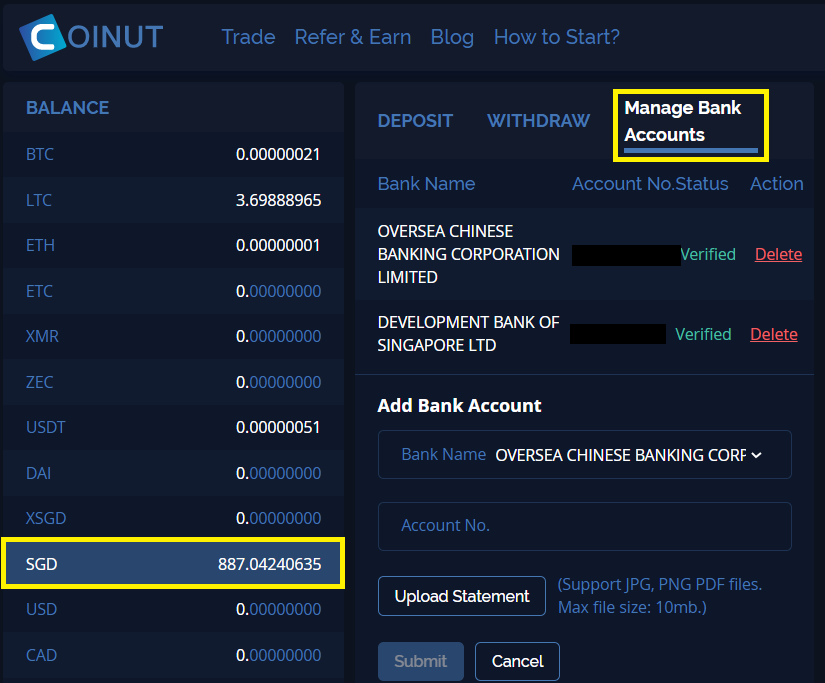 Next: 4. Deposit & Withdraw SGD
Back: 2. Complete Customer Due Diligence
(Last updated: )