We are pleased to inform you that Coinut is now under the exemption regulations of the Payment Service Act (PSA) imposed by the Monetary Authority of Singapore (MAS). We have also submitted the application of the full PSA License in July and we are waiting for the results at the moment.
In order to fulfil the requirements of PSA, users are required to complete Customers Due Diligence (CDD) first before able to deposit/trade/withdraw on our platform. Please take note that the CDD can only be completed via the website only at the moment.
You will be routed to the below page if you have yet to complete the Customer Due Diligence.
There are 3 steps that need to be completed:-
1. ID Verification. Please refer to here for the detailed requirements.
2. Liveness Test. Please take note that the camera access must be enabled in order to complete the liveness test. If you find trouble to complete it on your laptop, please use your mobile phone's browser (Safari/Chrome) to do it.
3. Proof of Address. We accept NRIC (both pages must be submitted)/bank statements/utility bills. The document must be dated within these 3 months.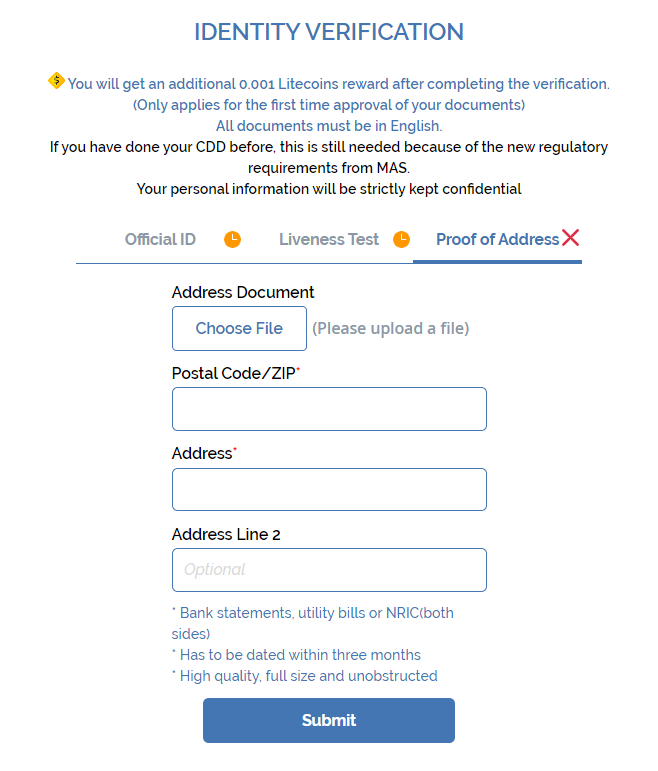 You will see the below page once you have submitted all the required documents. The account verification usually takes 1-2 working days to process.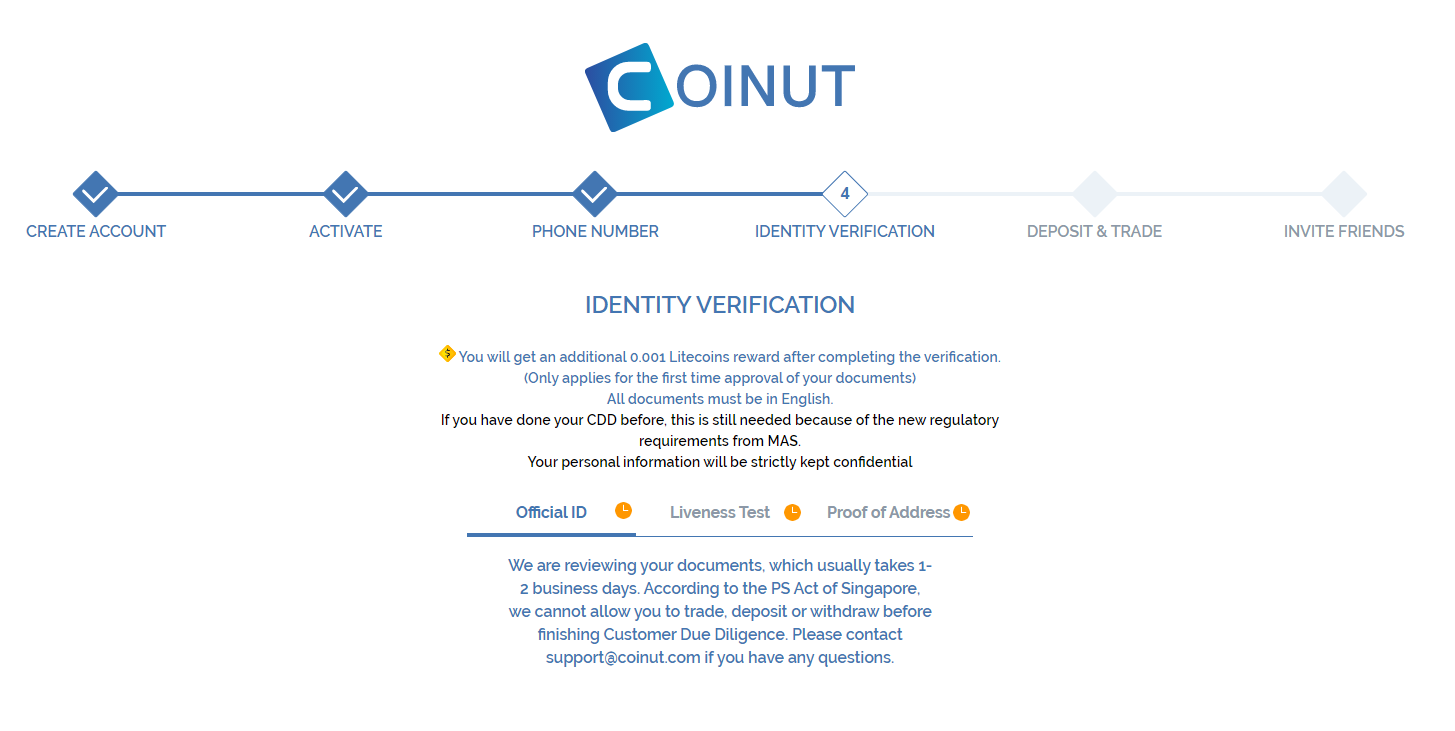 If there is any update needed from our side, you will receive an email asking you to update your documents.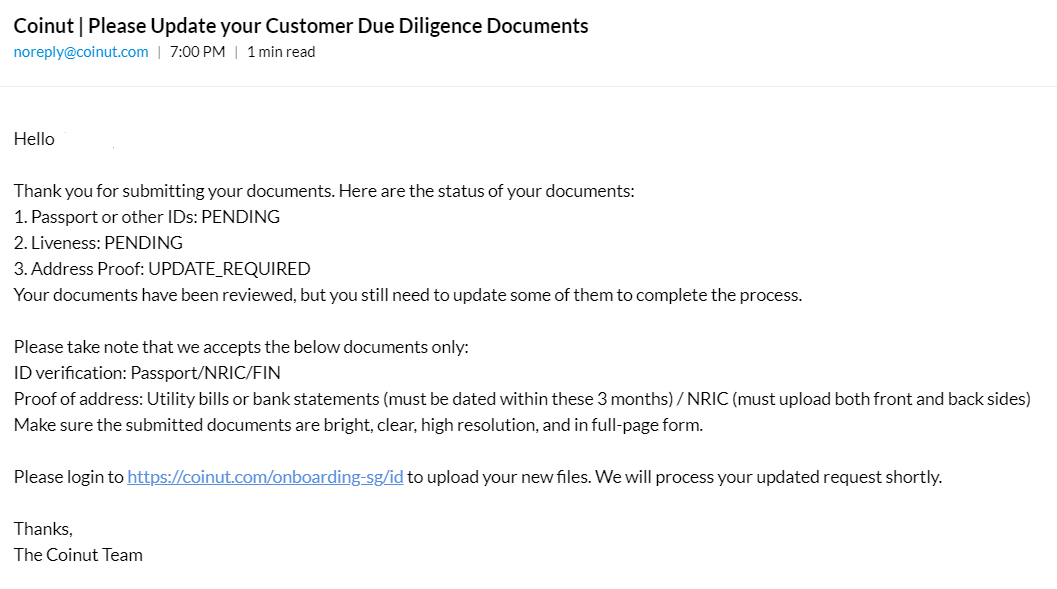 To avoid delays when verifying your account, make sure that these documents are:
Entirely visible
In high quality, unobstructed and not cropped (full-page form)
Valid, with expiry date visible.
Valid for at least six months as of uploading date
(Last updated: )