There is no minimum requirement, and thus you can deposit as much as you want. To deposit, click on the "Wallet" at the top right corner of the page:

Then, select the currency type that you wish to deposit. Let's use LTC in this example.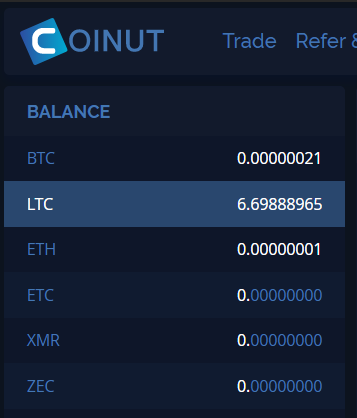 For example, if you want to choose LTC, simply click LTC. You will be able to see your deposit address and QR Code.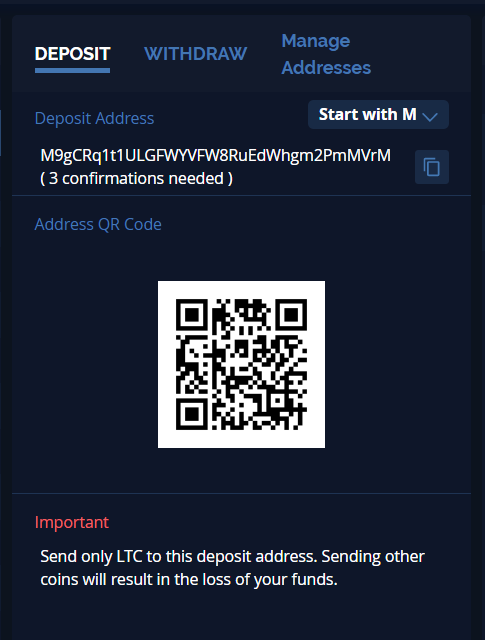 Copy the address, and paste it into your wallet where you have your cryptocurrencies, and then send to this address the amount of LTC that you want to deposit into the exchange.
You will be able to track the progress of your deposit in the Funding History table, which is on the same page.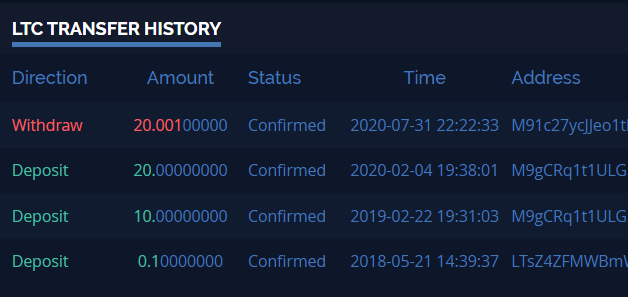 The deposit amount will be reflected on your wallet balance once the number of confirmations (60 for ETH, ETC, 3 for BTC, LTC, and USDT) has reached
(Last updated: )